Institutional Sheet Metal Fabrication
Having built the biggest school in Indiana and worked on multiple hospitals and health care projects, we see the importance in safety and precautions in all the environments we work in. Institutional projects have special protocols whether it be from the owner or general contractor, and Campbell Ventilation, Inc. (CVI) has installed thousands of linear feet of ductwork under these conditions.
Schools and Hospitals
LEED (Leadership in Energy and Environmental Design)
Infectious Control
HVAC Systems
Ductwork Fabrication and Installation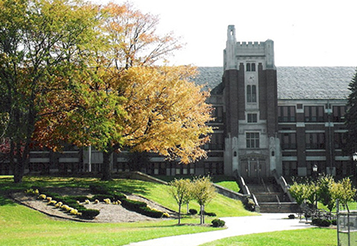 Featured Project:

Thomas Carr High School

Location: Indianapolis, Indiana
Services: Institutional HVAC fabrication and Installation
Summary: Thomas Carr Howe High School was one of the largest HVAC jobs to date CVI has ever done. An Entire remodel of the HVAC system in the school. It required demolition, fabrication, and installation of ductwork.